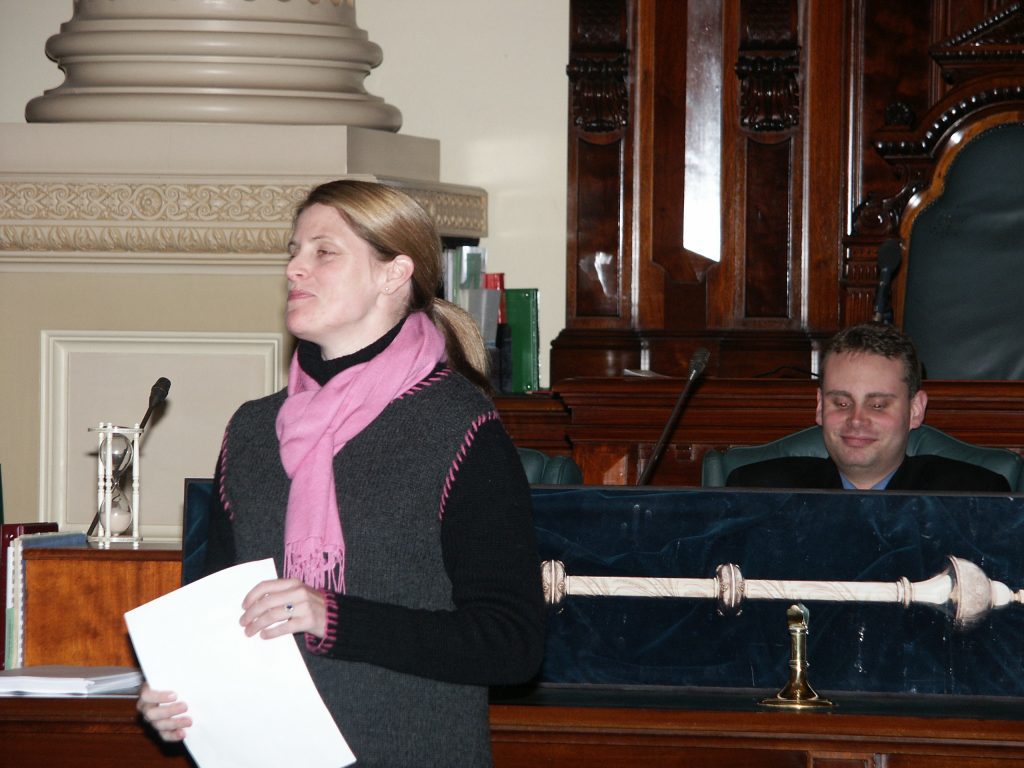 At Debating SA we aim to make our finals' series a special event. We were again privileged to hold our Year 10A and Senior A Grand Finals in the magnificent venue of Parliament House.
On Wednesday 6th September 2006 the Year 10A and Senior A grand finals of the schools' competition were held in the Assembly Chamber of Parliament House. The night began with a welcome from Miss Chloe Fox, Member for Bright. This was then followed by a welcome from Debating SA president, Mr Tony Houey.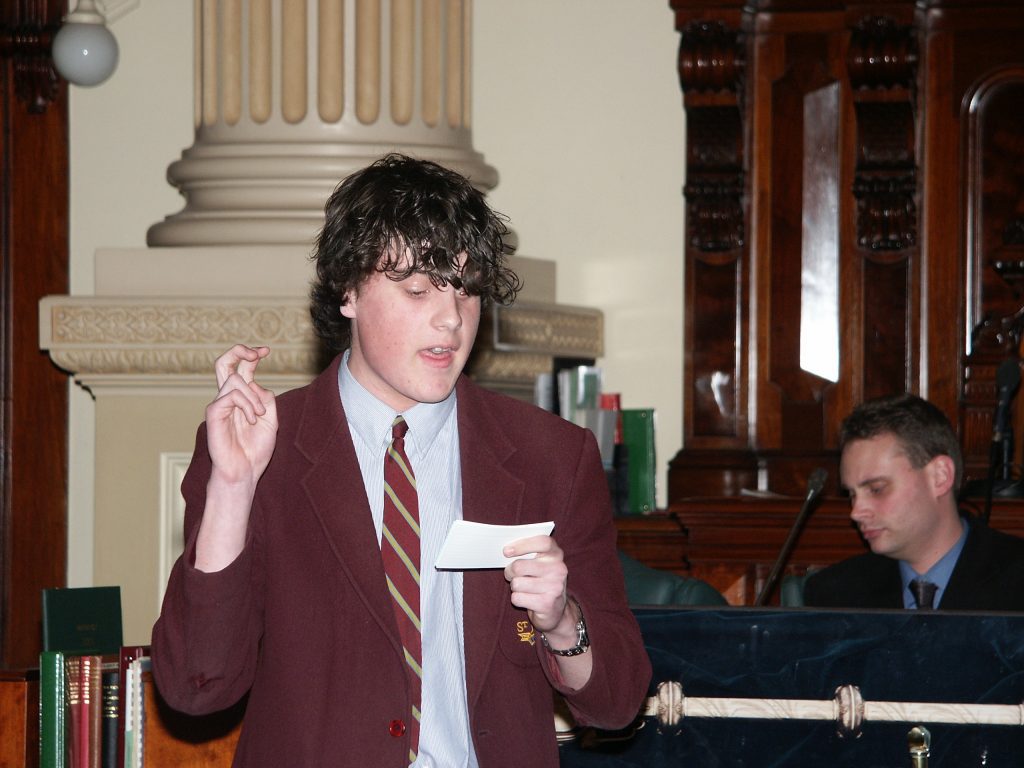 The Year 10A division debate began at 6:30pm with St John's Grammar School as the affirmative team and Marryatville High School as the negative team debating the topic "That 'they' are winning the war on terrorism." As the debate proceeded both teams came to the agreement that 'they' are the terrorist organisations. The debate was the cross-examination format, which enabled both teams to question their opposition, enabling both teams managing to get to the core of their opposition's case. The debate was judged by a panel of 9 adjudicators. After a tough contest St John's Grammar School emerged victorious due to a split decision of 6-3 between the adjudicators.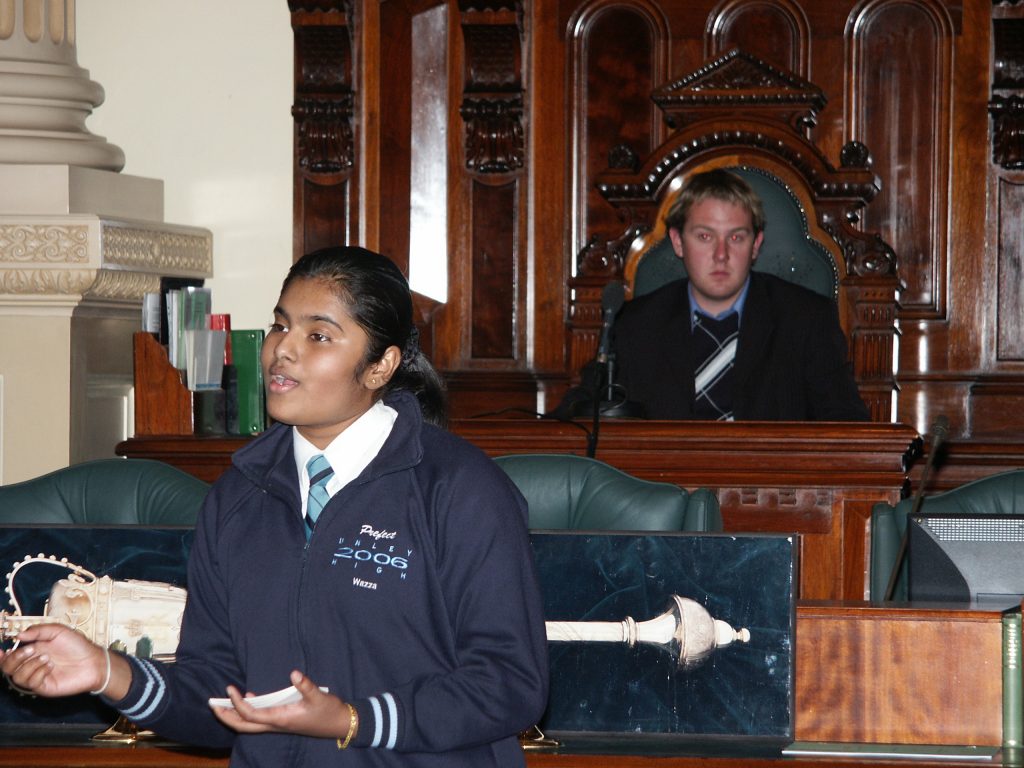 The Senior A division debate began at 8:00pm with Unley High School on the affirmative and Pembroke School on the negative debating the topic "That democracy delivers on its promises." This debate was also a cross-examination format debate judged by a panel of 9 adjudicators. Unley High School emerged victorious at the conclusion of the debate. The adjudicators' decision was a 6-3 split.
Debating SA would like to acknowledge the support of Miss Chloe Fox, Member for Bright for her support in securing the Assembly Chamber. Our thanks to The Hon. Lea Stevens, Member for Little Para and Mr David Pisoni, Member for Unley for taking time from their busy schedules to attend the grand finals.
Our thanks to the adjudicators for their expertise and all others who made the grand finals such a special event.