Latest News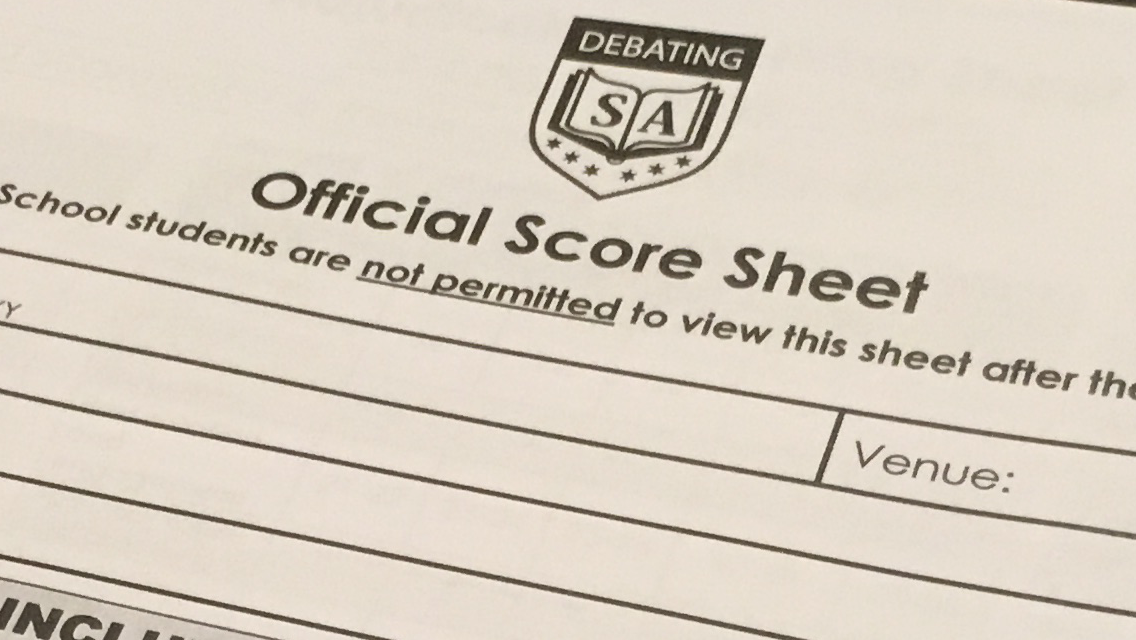 The team rankings for Round 3, the midpoint of the season, are now available.
The third issue of The Debater is now available.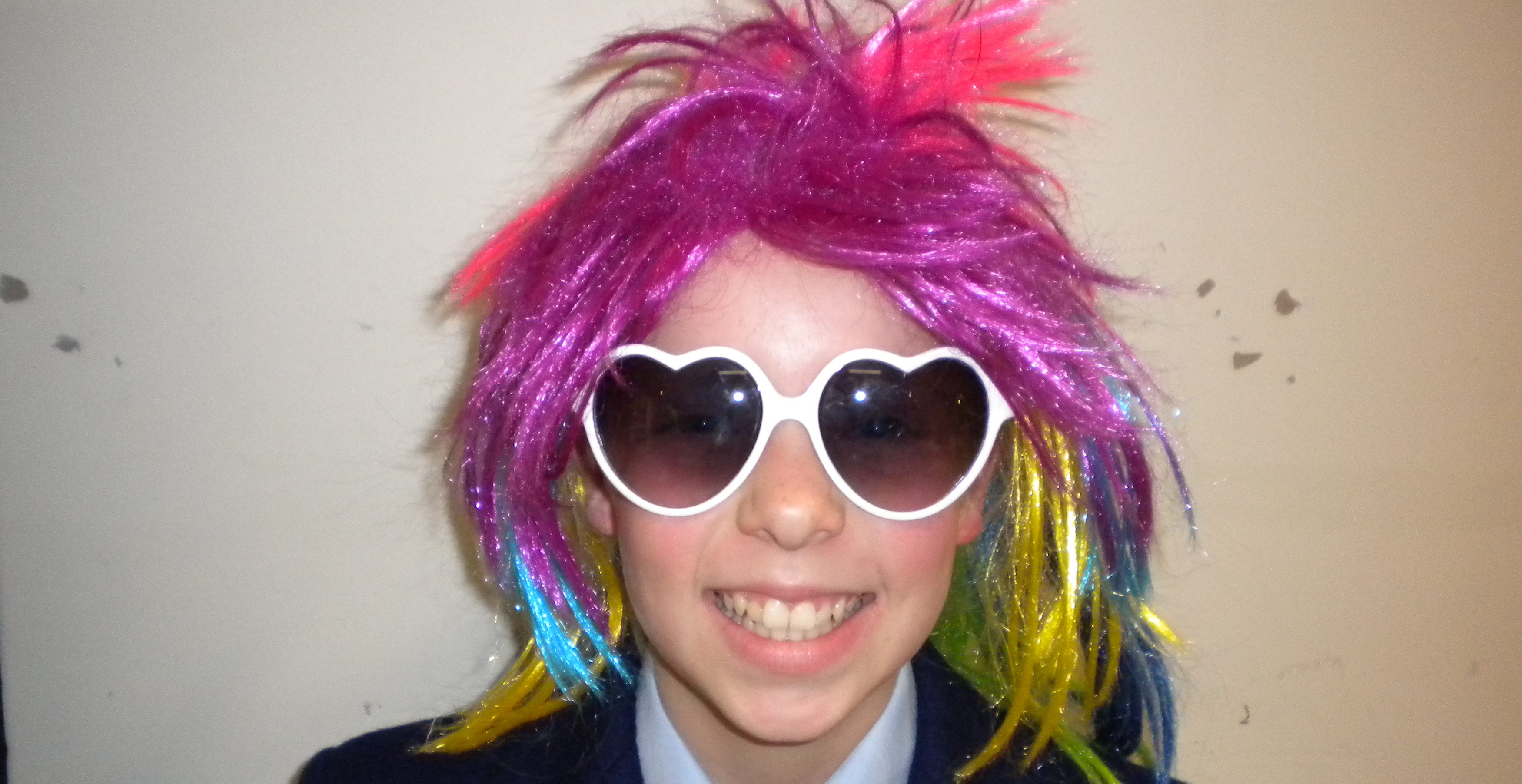 Students are invited to wear their hair in a crazy or creative style for their debates during Round 3. Entry...
Debating SA is South Australia's largest debating organisation that leads the way in conducting debating activities for schools and the wider community within South Australia, primarily in the form of a Schools' Competition.
The organisation provides coaching and adjudicators for school and corporate debates, as well as professional development for teachers and the wider community.
Innovative and school-friendly, the association promotes debating as an activity that is accessible to all students.
Latest from our Facebook page
Debating SA 'Handy Hints'

The Round 4 Topic for the year 5 division is that we should change our state emblem! The affirmative have to make sure they define change and present strong reasons why we should change it! What are the reasons for the change, and what will the benefits be? #hints #debates #debatingsa ... See MoreSee Less
Debating SA 'Handy Hints'

The Round 4 Topic for the 6/7 division is that being left home alone at 10 years is too young. Is this the case?

Are there laws that specifically detail what parents should or should not be doing? What can children at 10 years of age comprehend?

What resources are there to back up your case? Remember, don't use fallacies! #evidence #sources ... See MoreSee Less
Debating SA Handy Hints
The Topic; definition and interpretation.
"That cats are better than dogs."
After looking at a number of dictionaries for the definition of the key words we then interpret the meaning. Below is an example of how this might look.

Cat:
• small, furry animal with a tail, whiskers, sharp claws that kills small animals and birds. Cats are often kept as pets. Any animal belonging to the family that includes lions and tigers.
Collins Cobuild Dictionary (2006)

• any of the carnivorous feline mammals, as the domesticated
cat, or the lion, tiger etc.
The Macquarie Dictionary (1985)

• small domesticated carnivorous quadruped. Any member of genus felis
as lion, tiger, panther, leopard.
Concise Oxford Dictionary (1934)

• A well-known carnivorous quadruped (Felis domesticus) which has long been domesticated, being kept to destroy mice, and as a house pet.
Oxford English Dictionary, Second Edition (1985)

• a small soft-furred four-legged domesticated animal, Felis catus.
• The Australian Oxford Dictionary, Second Edition (2004)

Dog:
• a very common, four-legged animal that is often kept by people as a pet, or used to guard and hunt things. There are a lot of different breeds of dogs. A male dog, wolf, fox or other animal that is related to the dog.
Collins Cobuild Dictionary (2006)

• a domesticated carnivore, bred in a great many varieties.
The Macquarie Dictionary (1985)

• Quadruped of many breeds, wild and domesticated.
Concise Oxford Dictionary (1934)

• A quadruped of the genus Canis, of which wild species or forms are found in various parts of the world, and numerous races or breeds, varying greatly in size, shape, and colour, occur in a domesticated or semi-domesticated state in almost all countries. These are referred by zoologists to a species C. Familiaris; but whether they have a common origin is a disputed question.
Oxford English Dictionary, Second Edition (1985)

• Any four-legged flesh-eating animal of the genus
Canus, of many breeds domesticated and wild, kept as pets or for work or sport.
The Australian Oxford Dictionary, Second Edition (2004)

Better:
• Of superior quality or excellence; of superior value, use, fitness, desirability, acceptableness, etc.; larger, greater; in a more excellent way or manner.
• The Macquarie Dictionary (1985)

• Of greater excellence, of superior quality.
Oxford English Dictionary, Second Edition (1985)

• of a more excellent or outstanding or desirable kind.
The Australian Oxford Dictionary, Second Edition (2004)

So your interpretation of the definition might look like this;

"We define the topic as that cats which are four-legged, small, furry animals with whiskers and claws are better which means they are more desirable and of more value than a dog which is also four legged and comes in various sizes and breeds." ... See MoreSee Less
Great explanation. Thank you
Load more