Debaters go on to be our leaders in society and business, and for some it is the stepping-stone that changes their life.
Debating SA is South Australia's largest debating association that leads the way in conducting debating activities for schools and the wider community within South Australia, primarily in the form of a Schools' Competition held from May to September each year.
We are a not-for-profit volunteer organisation.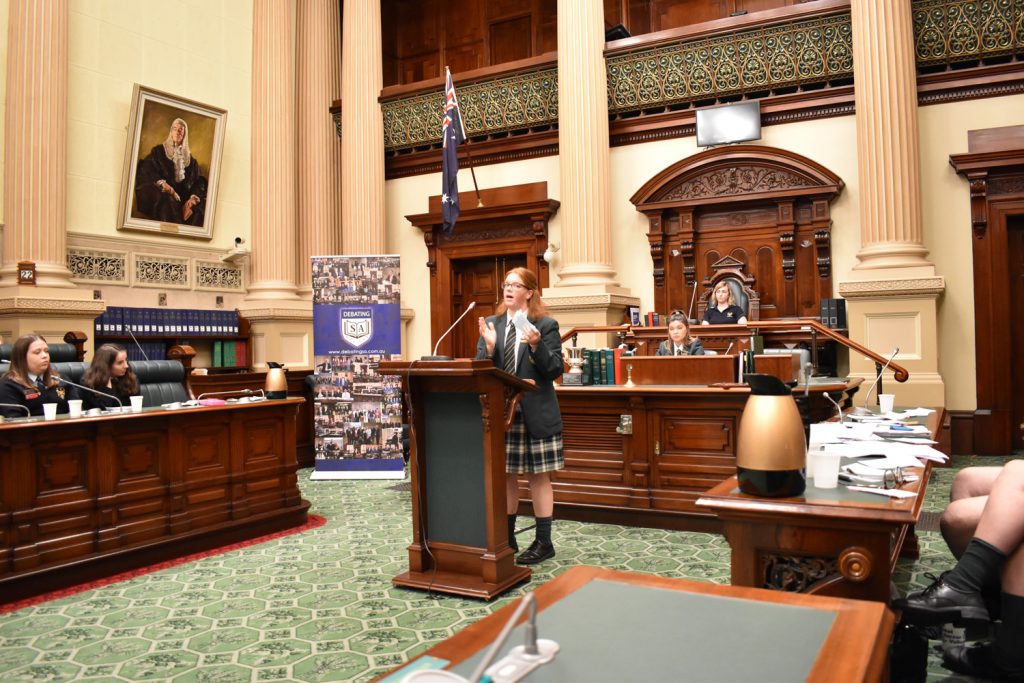 The organisation provides coaching and adjudicators for school and corporate debates, as well as professional development for teachers and the wider community.
Innovative and school-friendly, the association promotes debating as an activity that is accessible to all students.
The aims of Debating SA are:
To actively promote debating, free speech, and debating-related activities.
To actively lead the way in providing training to young people to enable participation and excellence in all aspects of debating.
To provide a diverse debating programme of substance whereby people of all ages can practise and improve their skills with participants from other schools or groups.
To develop world-class training and resource materials that will assist in the promotion of debating at all levels.
To encourage schools from across all sectors to fully participate.
To foster a network of adjudicators and debaters keen to promote our organisation and debating in South Australia.
 See also
About the Schools' Competition