This free publication describes the basics of debating as well as an overview of the steps of preparing a debate.
Debating – A Brief Introduction for Beginners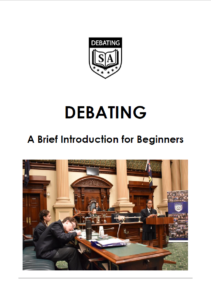 The Official Debating Manual provides comprehensive and detailed guidance about the rules and technique of debating. This publication is available for purchase in our shop.