The following article is from Adelaide Now is below to provide context for the topic, "That the horses should stay."
Full credit to Adelaide Now.
Adelaide City Council wants to reduce number of police horses kept in Adelaide Gaol olive grove
The number of SA Police horses now grazing in a historic city olive grove has arborists scared for the health of the 160-year-old trees.
Adelaide City Council wants to reduce the number of police horses kept within a historic olive grove beside the old Adelaide Gaol.
A report for the Adelaide Park Lands Authority has detailed how the horses are damaging trees in the 2.4ha grove, one of the first planted to be in South Australia in 1862.
The SA Police Mounted Cadre Unit has been agisting its horses in the olive grove and another smaller one opposite the Thebarton Police Barracks since the 1970s.
The council has suggested the number of horses kept within the larger grove on Kate Cocks Park should be cut in half from 24 to 12, with the others to be agisted at a police property at Echunga, in the Adelaide Hills.
The report also has called for the removal of internal electric fencing installed by SAPOL without council permission in 2018 to create 22 separate pens.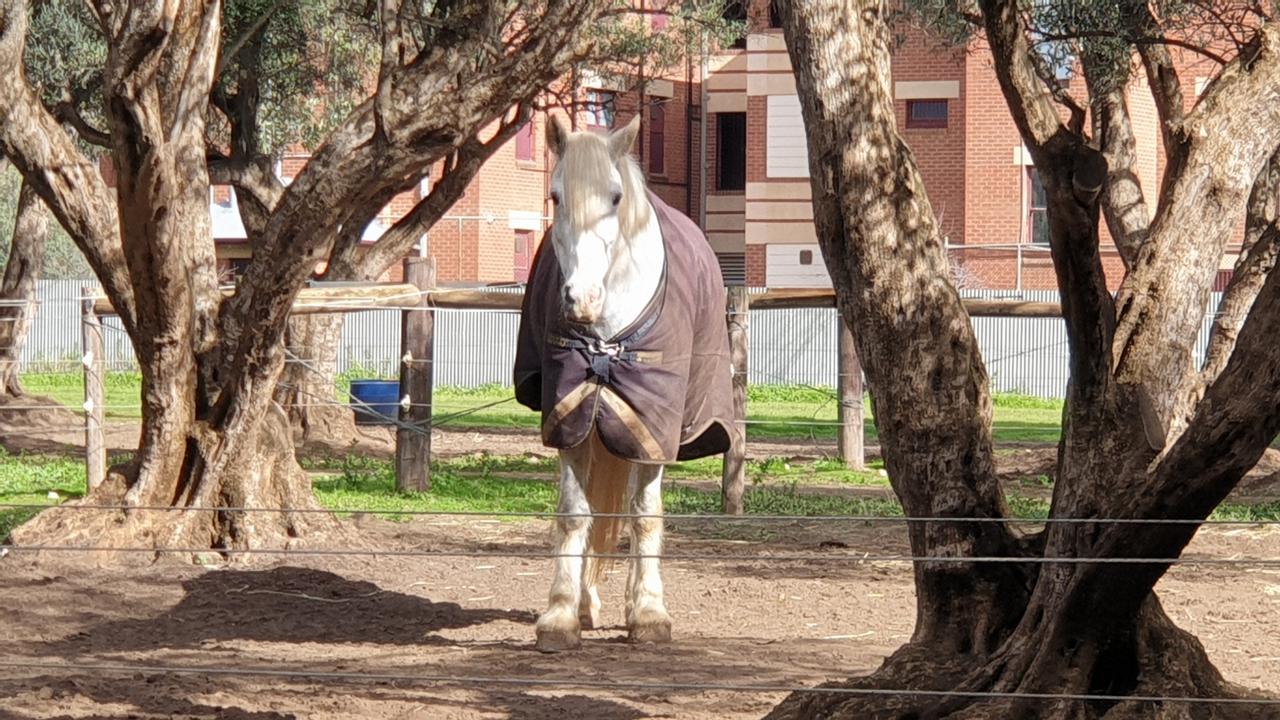 "This concentration of horses around particular trees, together with an increased stocking rate, has led to a serious decline in the health of many trees," it said.
The council was working with SAPOL on a management plan for the grove to minimise the damage being caused by the horses.
An arborist and an external consultant had confirmed branch and stem damage, sparse foliage, structural defects, exposure of surface roots, soil compaction and dead trees.
"With the current number of horses agisted being between 20 and 25, the arborist's assessment indicates stocking densities more than 17 times the recommended level for the 2.1ha site," said the report.