On Friday 29 October 2021 we were delighted to celebrate the achievements of the 2021 Schools' Competition winning and runner up teams, as well as the Debater of the Year Winners for 2021. Special thanks to Nazareth Catholic Community's Jazz Combo band for the outstanding entertainment as well as our hosts Sacred Heart College, and all others who made the event a success.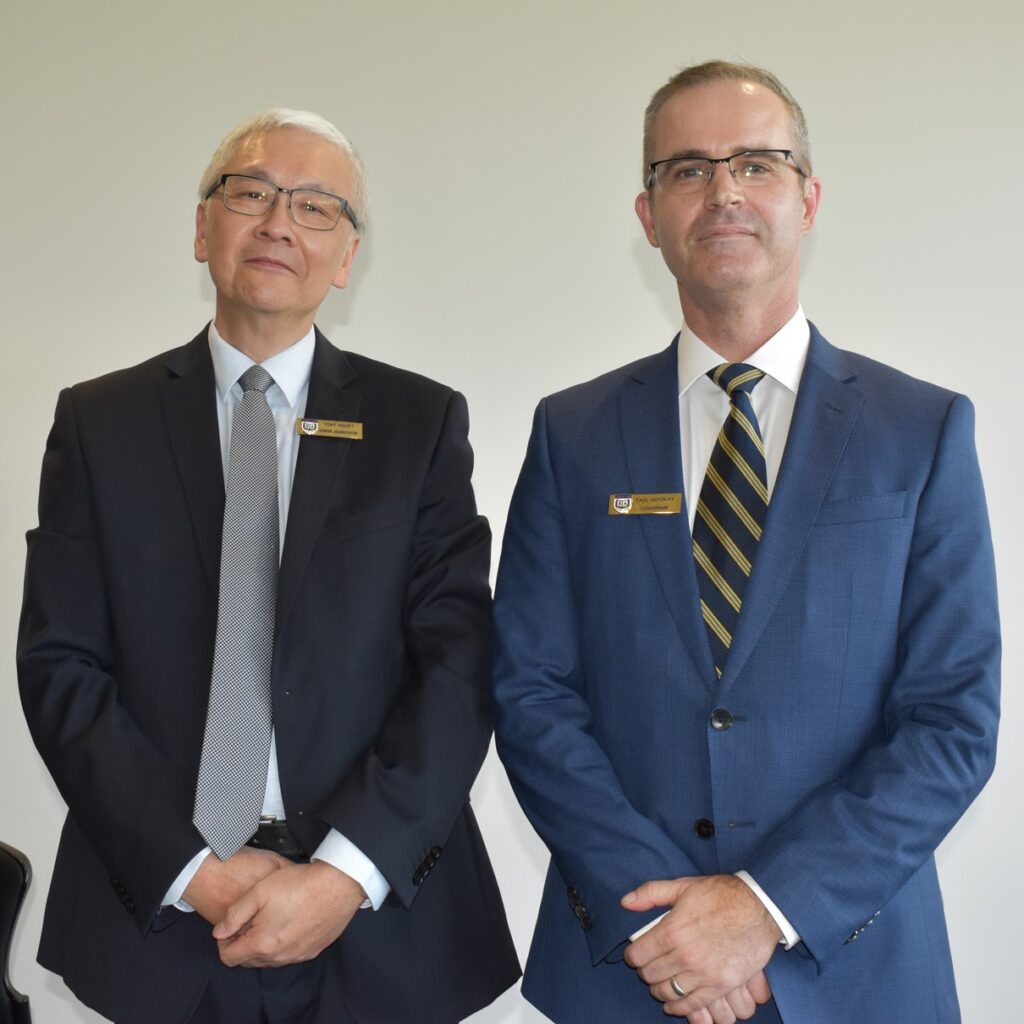 Welcome to the 2021 Debating Awards ceremony.
I am a debating oldie. I have had the privilege and honour of involvement with debating to a long time, over 50 years. I started as a debater in Year 8 at aged 13, before the internet and have continued through to senior debating, coaching, adjudicating and board chair. It is a great joy to see debating having such a positive and enduring impact on the education and development of young people. Debating helps build an array of highly valuable life skills and these definitely helped me and many others in the areas of law, teaching and communication.
Debating SA seeks to provide supportive and challenging opportunities for school students across a broad range of ages and of all abilities to take part in a genuinely educational, professional, organized, friendly and enjoyable program. We have over 1400 students from more than 60 member schools making up nearly 300 teams
In a world of 24/7 news cycles and social media, of incessant flows of data, information, news, both fake and real, of voluminous commentary and analysis, it is critically important, more so than ever, that our young people learn and develop key skills to safely and sensibly navigate this world. Such skills include:
Thinking, research, discerning fact from fallacy or fiction, filtering reliable from unreliable sources, identifying bias, understand, consider and evaluate different and conflicting views.
These skills can be readily applied to many contemporary and often controversial issues which challenge and confront our lives and our world.
Debating teaches us to engage and connect with others to intelligently, logically and respectfully articulate and present relevant, sound, robust and evidence-based arguments. We learn to build confidence and resilience.
We learn to think on our feet, to soundly defend a perspective,  to listen and to see and understand another perspective. It teaches us to be able to critically rebut and counter arguments, to challenge and be challenged in our thinking. It is healthy exercise and yoga for our minds and brains.
All this helps us formulate views of our own so that we might be better equipped, as we go through life, to make sensible, well informed decisions as citizens.
You may be aware that this year Debating SA celebrates 30 years of proud commitment and service. We certainly look forward to the 2022 season and the next 30 years.
Our goal is to encourage and develop all the skills that I have  referred to but in addition and very importantly we want to encourage students to enjoy the experience and to understand the beauty and power of words. We want our students to learn, have fun and see that, in life, words really do matter.
Our programme is run entirely by volunteers. Thank you to Chair Paul Hoadley and members of the Debating SA Board of management for their stewardship and governance. Sincere thanks to James Tran (Administrative Officer), Sonja Lowen (Training and Resources Officers) for their total commitment and unstinting hard work in organising and delivering an outstanding programme on debating nights and in training and resources. Thank you to our amazing and dedicated team of adjudicators, for their passion, energy, expertise and time.
A huge thank you to host schools, principals, debating coordinators, coaches, teachers, parents, families, friends and volunteers for the enormous work and support you provide to our debaters. It matters. It is greatly appreciated.
To all debaters, to all who took part this year, regardless of whether your team won or lost, I hope it's been a worthwhile journey. I hope you've learned much, grown in knowledge and will continue to flourish and to nurture your skills. I hope you've  had fun, forged and fostered strong friendships with your fellow debaters and I hope you'll continue to be involved in and pass on your experience and skills to others. Thank you for your participation and your contribution.
It is with great pleasure that I now invite Conrad Stott-Smith, Senior Debater of the Year, from Pembroke, to share his reflections.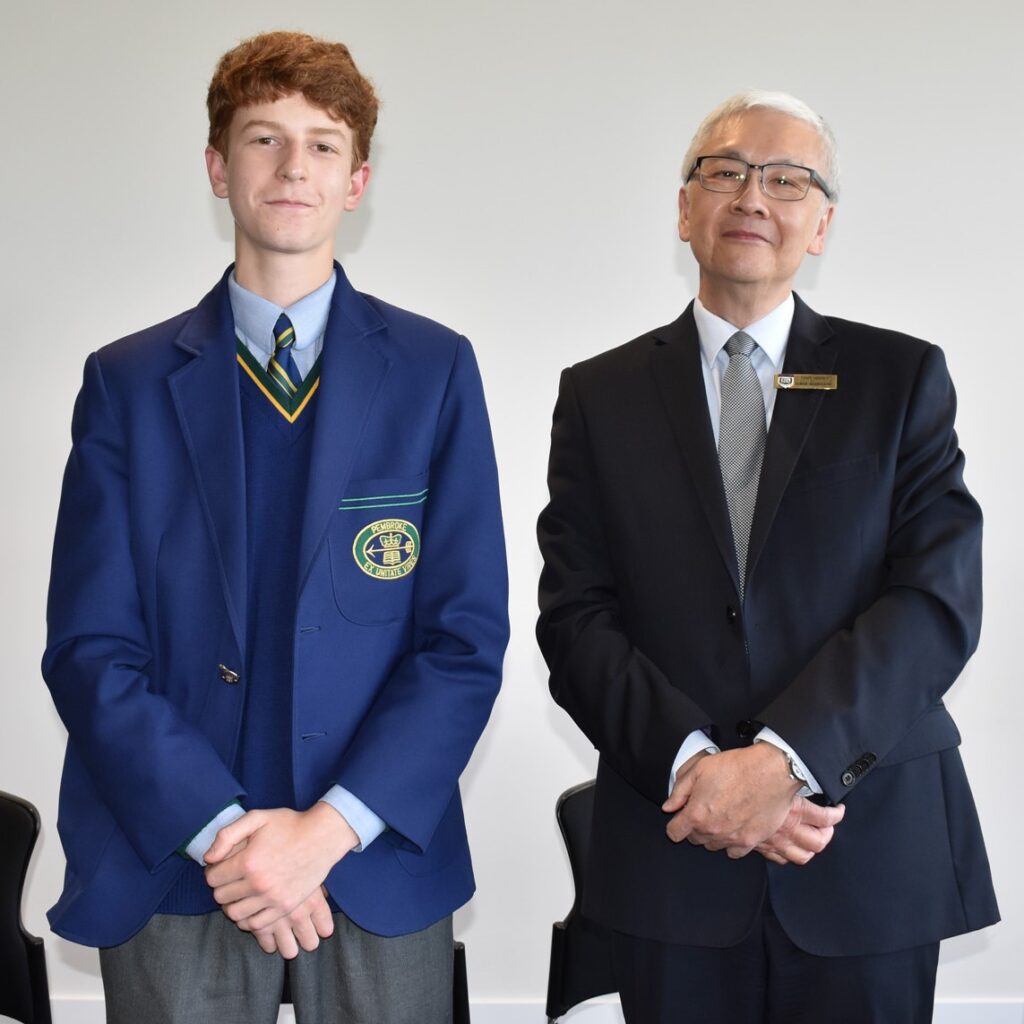 Good evening distinguished guests, Ladies and Gentlemen, boys, and girls.
I begin by acknowledging the traditional custodians of the land on which we gather, the Kaurna people, and I pay my respects to their elder's past, present and emerging.
I also acknowledge distinguished guests here today:
Mr Alex Dighton, (the Head of Marcellin Campus, Sacred Heart College), todays guest of honour, Mr Tony Houey, (Former Chairman of Debating SA), The Debating SA team, Mr Paul Hoadley, Chairman of Debating SA, Ms Sonja Lowen, Training and Resources Officer, and Mr James Tran, Administrative Officer.
I would like to acknowledge the adjudicators for their effort this season, the staff for all the work they put in as well as debaters, and their families.
It is an honour to be asked to speak today and I thank Debating SA for the generous distinction of Senior Debater of the Year. I am grateful for this award and congratulate the other recipients.
Of course, a debater is only good as their teammates: at its heart, debating is a team sport. Yes, I admit that I enjoy the intellectual challenge and even the adrenaline rush, especially in short prep debates but I most enjoy the excitement of working with my fellow debaters in developing ideas, crafting a speech and coming up with rebuttal.
I would like to start by wishing Debating SA a Happy birthday! This year, Debating SA turns 30, which is older than most people in this room.
The organisation is going from strength to strength. With more than 1400 students from more than 60 schools, forming nearly 300 teams, it is the state's largest, and most comprehensive interschool debating competition. More students than ever are signing up, this is especially true of students in years as young as Year 5, 6 and 7. I remember what it was like to start debating that young and I can assure you that it is worth it.
Ladies and Gentlemen, a lot has changed in the past three decades of course; including for debating: we can't imagine not being able to print off our speech notes or search up a topic online. I am pretty sure that the founders of Debating SA never imagined debaters would sit facing the audience with everyone wearing masks, amid a global pandemic!
While several things have changed, one thing has stayed the same – the debating spirit. We come together from a range of schools, varied backgrounds, and beliefs and one thing that unites us is our love of ideas and the challenge of respectfully disagreeing and arguing in a civil manner.
This is the cornerstone of our democracy and long may it continue.
It's been a great year with topics ranging from That Facebook should rethink its ban on Donald Trump to That vaccine passports should be opposed.
Despite the challenges COVID-19, we were able to return to debating with an audience we were still able to debate, thanks to the tireless effort of Debating SA.
In conclusion, although it does feel odd not having to rebut, Ladies and gGentlemen, I'd like to thank everyone at Debating SA, adjudicators, staff, students and families for making something that we all love possible.
I would also like to say a special congratulations to Unley Primary School, Pembroke School, Sacred Heart College, St Dominic's Priory College and Christian Brothers College for winning in their respective divisions.