On Saturday 24th September 2016, the Grand Finals of the 2016 Schools' Competition were held in The House of Assembly Chamber of Parliament House. Each debate began with a welcome from the Chairman of the Board of Debating SA, Mr Tony Houey.
Year 8
The day began with the Year 8 division debate at 10:00am with two grand final teams both from St Peter's Girls' School on the topic "That Gary the Goat should be left where he is." in reference to a goat named Gary whose habitat is being threatened by urban development. It was no suprise that St Peter's Girls' (Blue!) emerged victorious.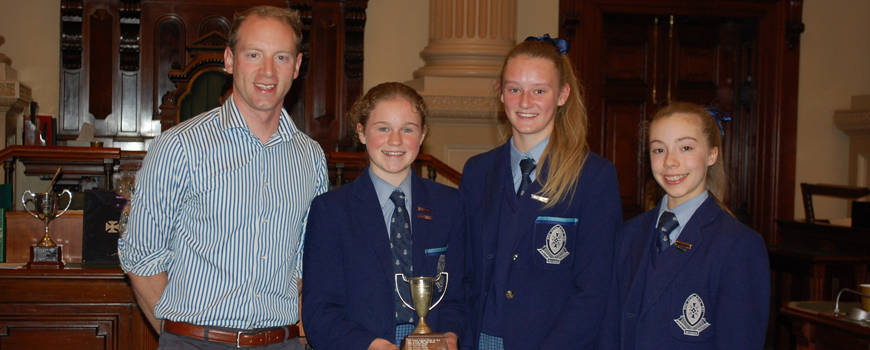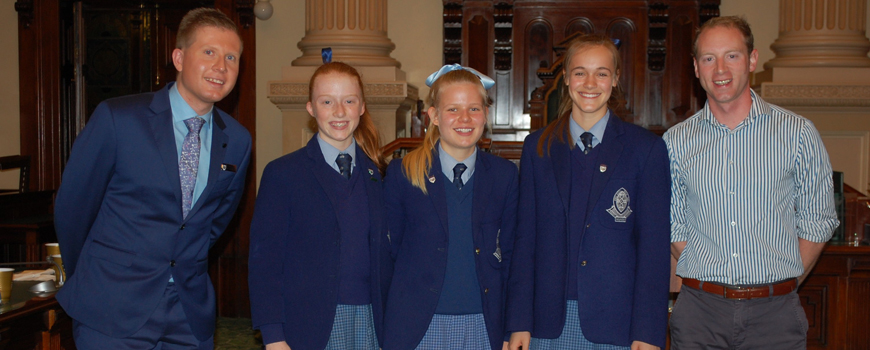 Year 9
The Year 9 debate followed at 11:00am with Pulteney Grammar School debating St Peter's Girls School on "That we should put Steve Irwin on our currency." St Peter's Girls' were a formidible force an were declared the Year 9 winners.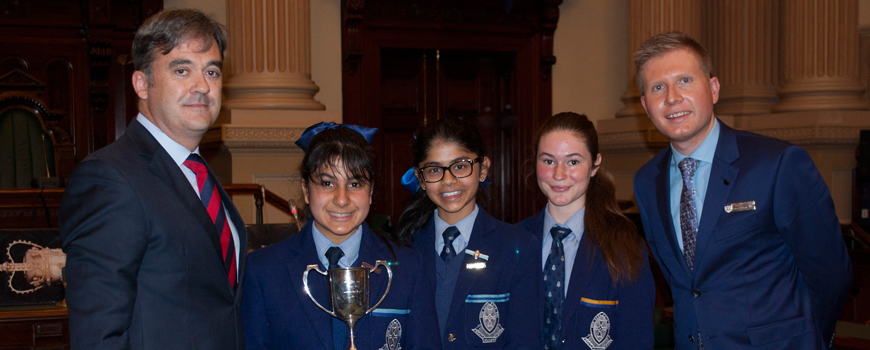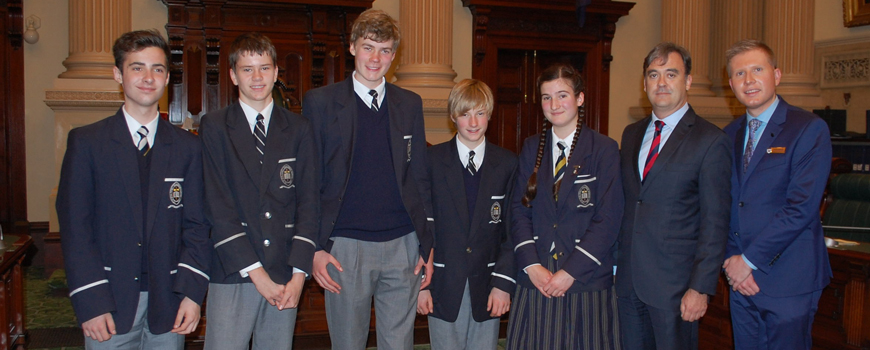 Year 10
At 12:00pm the Year 10 debate between the affirmative Rostrevor College and Glenunga International High School began. The topic was "That Adelaide should welcome Uber."
The Glenunga team emerged victorious.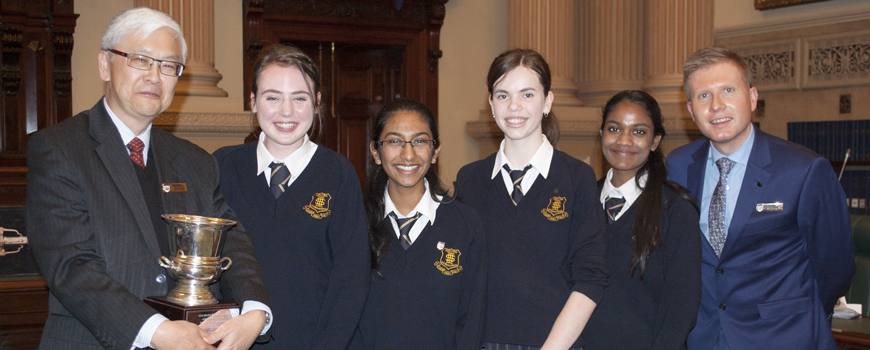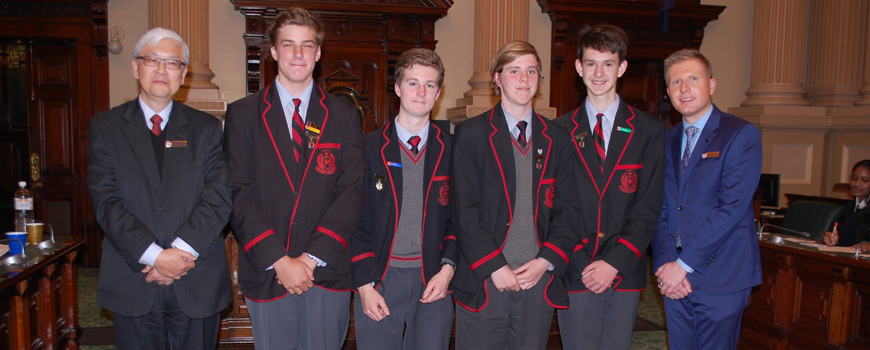 Senior
The Senior division debate began at 2:00pm with Adelaide High School debating Pulteney Grammar School. The topic was "That Trump is a gamble worth taking."
Pulteney Grammar School were the winners.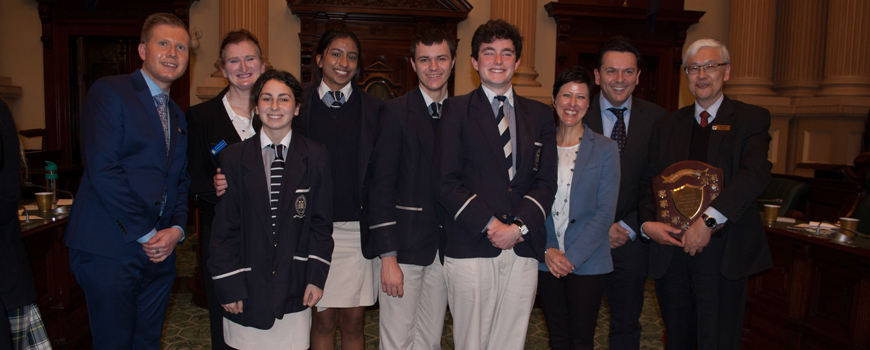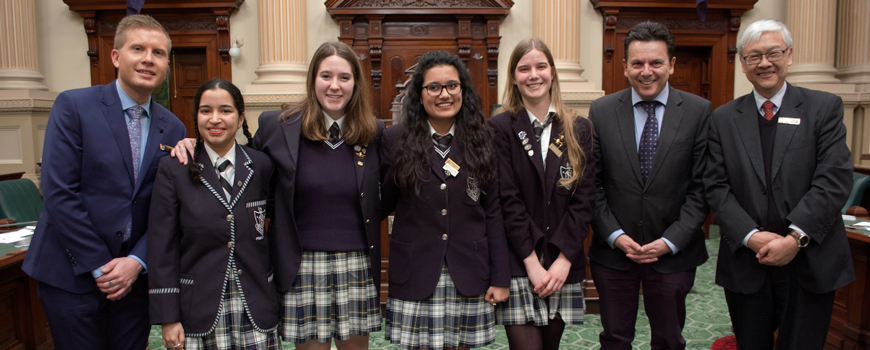 Open
The final debate of the day was the Open division debate at 3:30pm was on the topic "That the Brexit vote was the right vote."
Both sides of Pembroke School and Aberfoyle Park High School both presented excellent cases but the Aberfoyle team case proved too strong.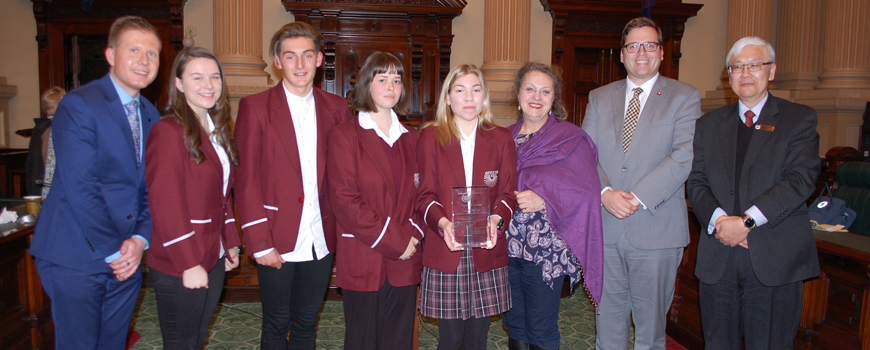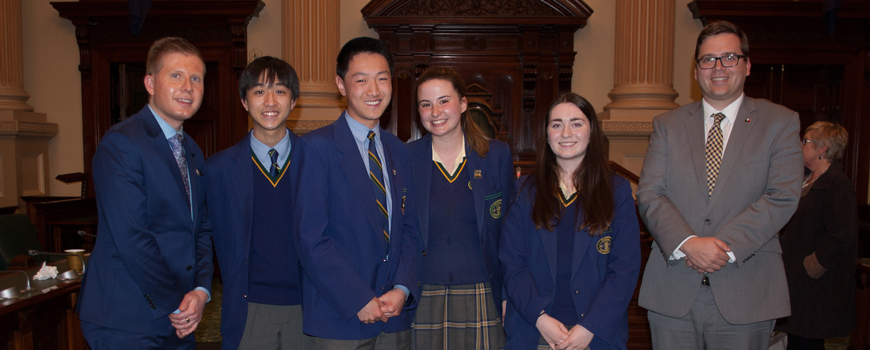 Debating SA would like to thank Mr David Speirs MP, Member for Bright for his support in securing the The House of Assembly Chamber.
Also special thanks to our guest adjudicators The Hon. Andrew McLachlan MLC, David Speirs MP, Member for Bright, John Gardner MP, Member for Morialta and Sen. Nick Xenophon, Senator for South Australia
Our thanks to the adjudicators for their expertise and all others who made the Grand Final such a special event.
This year saw a record 215 teams from 52 Adelaide schools participating.