On Saturday 19th September 2015, the Grand Finals of the 2015 Schools' Competition were held in The House of Assembly Chamber of Parliament House. Each debate began with a welcome from the Chairman of the Board of Debating SA, Mr Tony Houey.
Year 8
The day began with the Year 8 division debate at 10:00am with the Year 8s debating the topic "That modern parenting is out of control." The debate between affimative Pembroke School and negative Prince Alfred College saw Pembroke School team emerge victorious.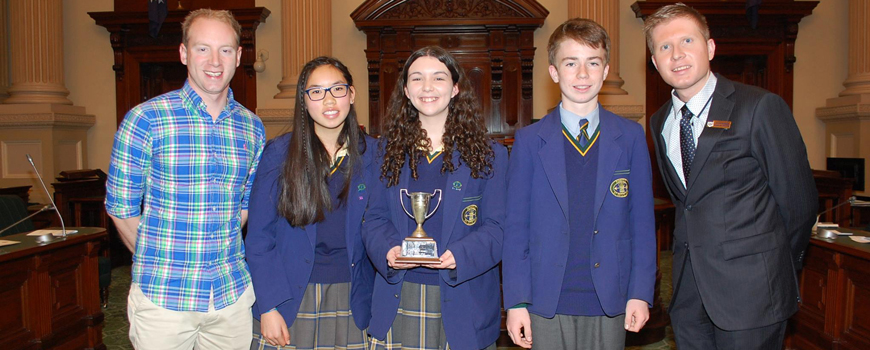 Year 9
The Year 9 debate followed at 11:00am with Pembroke School debating Rostrevor College on "That the search for extra-terrestrial life is a waste of money." Pembroke School were the winners.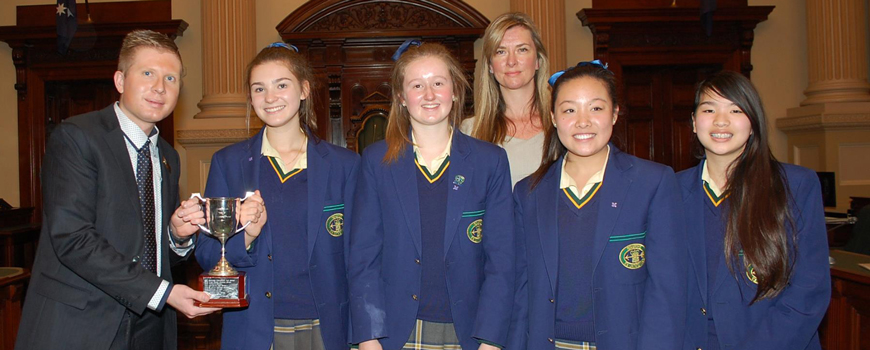 Year 10
At 12:00pm the Year 10 debate between the affirmative Pembroke School and Aberfoyle Park High School began. The topic was "That Australia's Free Trade Agreement with China is not good for us."
The Aberfoyle team emerged victorious.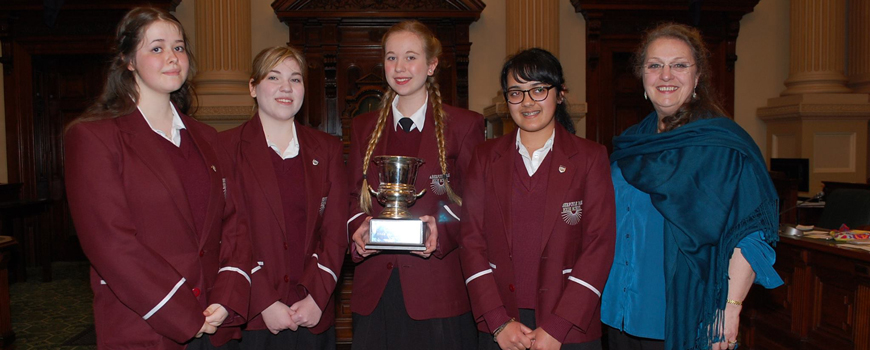 Senior
The Senior division debate began at 2:00pm with Pembroke School debating Unley High School. The topic was "That the development of Artificial Intelligence poses an unacceptable threat to our humanity."
Unley High School were the winners.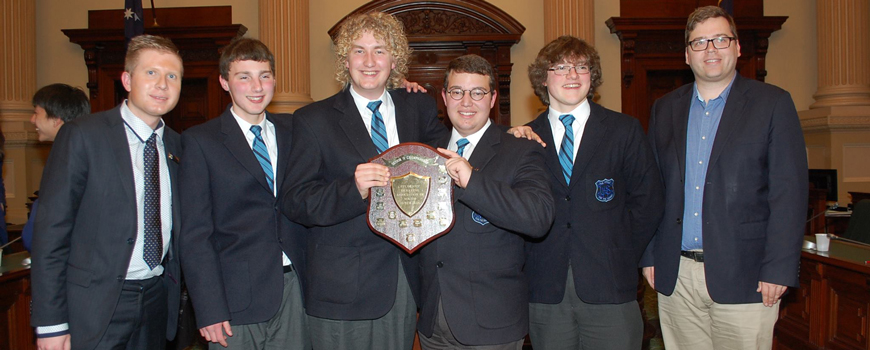 Open
The final debate of the day was the Open division debate at 3:30pm was on the topic "That military intervention in Syria is a bad idea."
Both sides of Trinity College and Pulteney Grammar School both presented excellent cases but the Trinity team case proved too strong.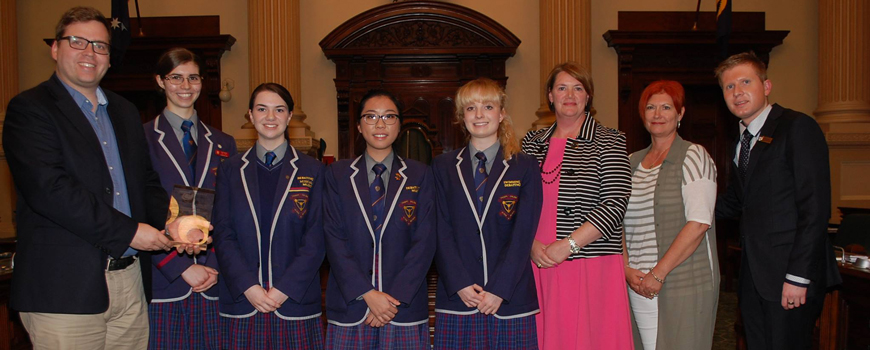 Special Thanks
Debating SA would like to thank Mr David Speirs MP, Member for Bright for his support in securing the The House of Assembly Chamber.
Our thanks to the adjudicators for their expertise and all others who made the Grand Final such a special event.