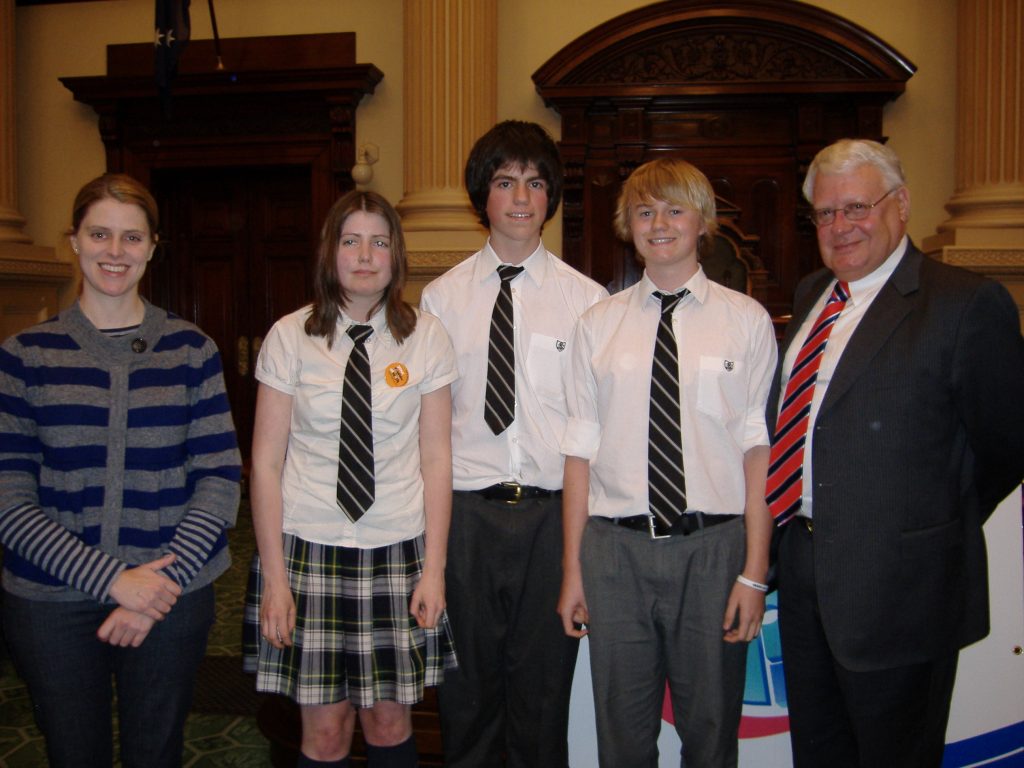 On Wednesday 19th September 2007, the Year 10 and Senior division Grand Finals of the 2007 Schools' Competition were held in the Assembly Chamber of Parliament House. The evening began with a welcome from Miss Chloe Fox MP, Member for Bright. This was then followed by a welcome from Debating SA's Immediate Past President, Mr Tony Houey.
The Year 10 division debate began at 6:30pm with Adelaide High School as the Affirmative Team and Westminster School as the Negative Team debating the topic "That John Howard is past is prime." In the end the Adelaide emerged victorious, having convinced the panel of five adjudicators that John Howard is past his prime.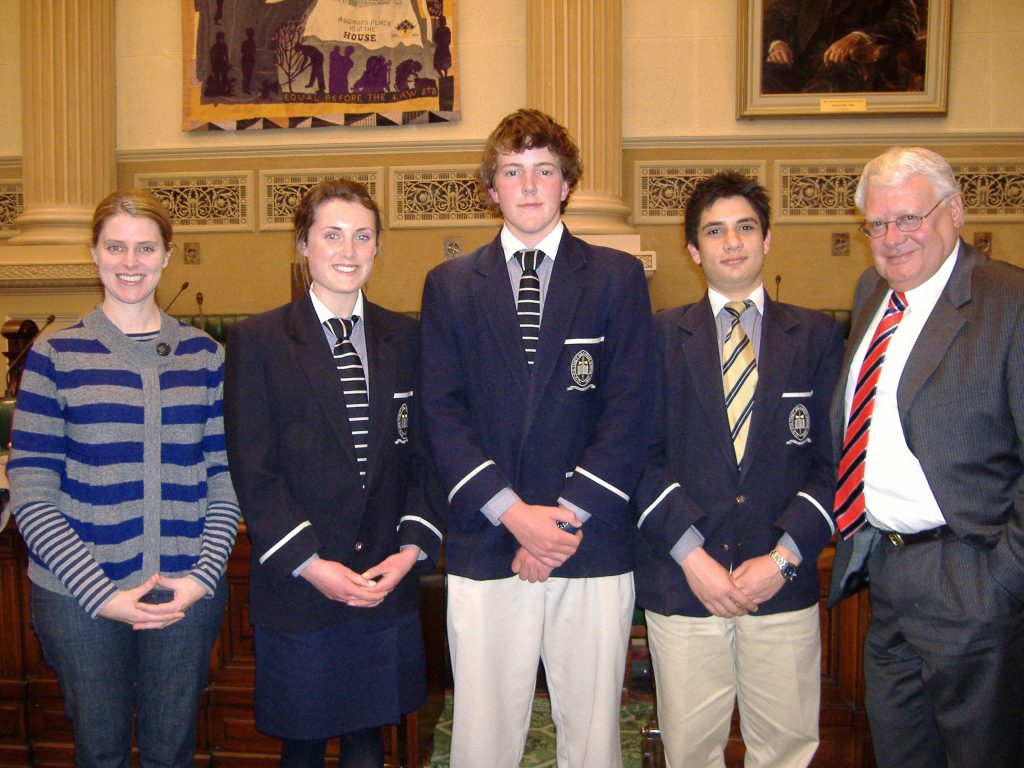 The Senior division debate began at 8:00pm with Pulteney Grammar School on the Affirmative and Riverbank School on the Negative debating the topic "That Australia needs a new Rudder." Pulteney Grammar School emerged victorious at the conclusion of the debate.
Debating SA would like to thank Miss Chloe Fox MP, Member for Bright for her support in securing the The House of Assembly Chamber and Mr Alan Hewitt, Chairman of the Board of Directors of Community CPS Australia for chairing both debates.
Our thanks to the adjudicators for their expertise and all others who made the Grand Final such a special event.